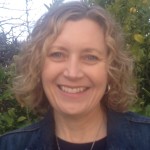 Hello!  My name is Lise Narath.  I grew up in the Land of Enchantment (New Mexico) where I earned my Bachelor's degree in Elementary Education at the University of New Mexico.  I decided to trade the beauty of the desert for the beauty of the ocean when offered my first teaching position in southern California.  I began teaching at the elementary level while earning my Master's degree in Education, as well as credentials for teaching ESL and Spanish.  My love for language led me to teach many years in bilingual and "two way immersion" programs.
I eventually decided to trade the smog of where I was living in southern California for the blue sky of northern California.  Regardless of where, or which grade I was teaching the one constant was always my passion for teaching reading.  So, after twelve years as a classroom teacher, I decided to specialize in teaching reading, and went on to work as a literacy coordinator, literacy coach and reading specialist at both the elementary and middle school levels.
I have had amazing professors, mentors and colleagues who have helped me in my efforts to become a more effective reading teacher- but I credit my students with being my biggest inspiration,  and my best teachers.  It's because of them that I continued my education in teaching reading beyond my formal training- learning about multisensory reading instruction, specializing in helping students with dyslexia, and even traveling to San Luis Obispo to take classes with the Lindamood-Bell Learning Center.  I truly love what I do, and can't think of a better way to spend my time and energy than helping my students experience success with reading.